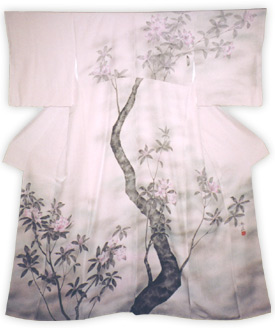 訪問着「聖紫花」

石垣島へスケッチに行き制作。幹の高さ10m位になります。3月〜4月に開花。幻の花と伝えられています。


"Seishika"
("Homon-gi"-style kimono)

He went to Ishigaki Island for sketching and produced it. Height of a trunk becomes around 10m.From March to April they blossom.It is told a flower of illusion.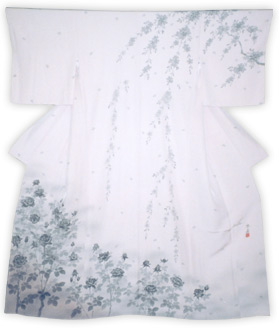 訪問着「バラ」

創作活動25周年のなかでバラの作品は初めて制作。
お客様の特別注文により創作致しました。


"Rose"
("Homon-gi"-style kimono)

For the first time, Sawai produced the work of a rose in the 25th anniversary of creative activities. It was created for the special order of a guest.